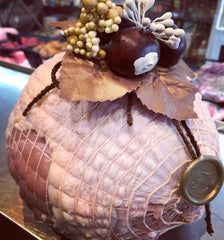 • butcher • christmas turkey • local shops • organic • rare breed • rendinas • Turkey
Fresh Turkey breast with home made, gluten free stuffing. Sweet or savoury, you decide and we will create.
---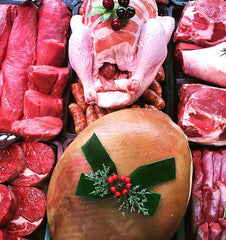 • chicken • christmas ham • Christmas sausages • christmas turkey • free range • fresh fish and seafood • gluten free • natural • nitrate free • nut free • organic • pork • Stuffings
Select from the following: Accredited Free Range Turkeys, Turkey Breast, Home made Leg Ham, (Nitrate Free Ham available), House Made Pork & Apple Chippolatas (Gluten Free),House Made Turkey & Cranberry Chippolatas (Gluten Free), House Made Stuffings sweet or savoury (allergy free available),Fresh Fish and Seafood, Cranberry Sauce, Ham Glaze and Much Much More!
---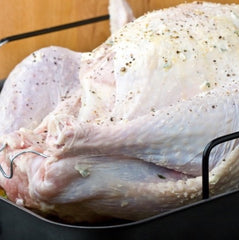 • christmas turkey • free range • gluten free • home made • organic • Turkey
What you Need From Rendina's: 4-5kg Organic Turkey 400g Rendina Stuffing- wild Mushroom and Cranberry ( Gluten free) 200g Grass Fed Butter Himalayan Salt Pepper Wilkin & Sons Cranberry Sauce The Stock Merchant Chicken Stock Cooking Method: Pre heat the oven to 180. Place the Chicken Stock and the stuffed turkey in a roasting pan, rub all over with butter putting half of it under the skin of the breast. Season with salt and freshly ground pepper. Place a piece of foil over the breast and roast for about 1 1/2 hours, basting frequently.  Remove foil and bake for a further 15-30 minutes. Cover...